Donating Money, Clothes and Nutritious food to children living with HIV/AIDs  in a rural Village in India
Please Help us provide food supplements to these needy kids every month.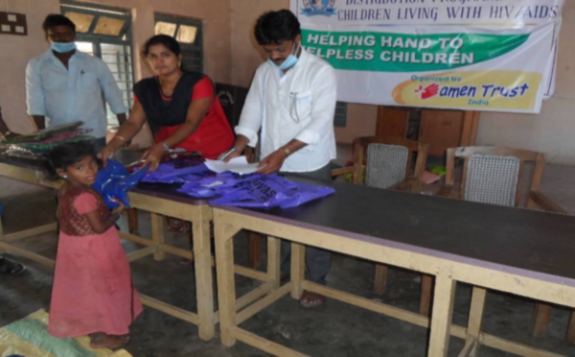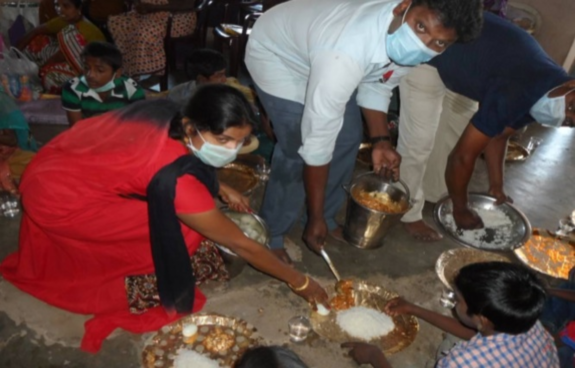 INDIA – 2013 Statistics
Number of people living with HIV: 2,100,000 | Adult HIV prevalence: 0.3%
India has the third largest HIV epidemic in the world.in 2013, HIV prevalence in India was an estimated 0.3 percent. This figure is small compared to most other middle-income countries but because of India's huge population (1.2 billion) this equates to 2.1 million people living with HIV In the same year, an estimated 130,000 people died from AIDS-related illnesses
HIV prevalence in India varies geographically. The four states with the highest numbers of people living with HIV (Andhra Pradesh, Karnataka, Maharashtra and Tamil Nadu) are in the south of the country and account for 53 percent of all HIV infections. By comparison, in some states in the north and northeast of the country, the number of new HIV infections is rising.
NACO gives this summary of latest data/statistics on HIV/AIDS in India.
The total number of people living with HIV (PLHIV) in India is estimated at 2.4 million with uncertainty bounds of 1.93 to 3.04 million in 2009.
Sex dis-aggregated data for number of people living with HIV is estimated at approximately 61% male and 39% female.
The percent distribution of HIV infection by age is estimated at 4.4% among children below the age of 15 years, 82.4% among adults aged 15 to 49 years and the remaining 13.2% among people over 50 years of age.
Thirty-nine percent of all HIV infections are estimated to be among women. This amounts to 0.93 million women with HIV in India. The four high prevalence states of South India account for 57% of all HIV infections in the country. Whilst in our state Andhra Pradesh accounts for 500,000 cases
Poor nutrition may also affect the spread of HIV.Because HIV and nutrition are so strongly linked, nutritional assistance is seen as an important part of the response to HIV. This may take the form of nutritional assessment, counseling, or food provision. Without food or the right nutrition, taking intravenous drugs can be so painful that people simply don't take them.  Taking intravenous drugs on an empty stomach is like digesting razor blades.
The result is that many simply do not take them.
Please Help us provide food supplements to these needy kids every month. Thanking you
In his service,
Sis.Evangeline